While browsing the web and thinking of possible future vintage MTB projects, I inevitably get side-tracked by all the photos of splendiferously beautiful mountain bikes of yesteryear.
I usually just book mark the photos for future inspiration, but here I'm going to show five of my favourites, if not necessarily cost-effective, vintage mountain bikes.
This utterly stunning Dave Lloyd
A sublime bespoke build from one of the great frame builders of the British Isles. The colour-matched Girvin Flex Stem (and other parts) is a nice touch.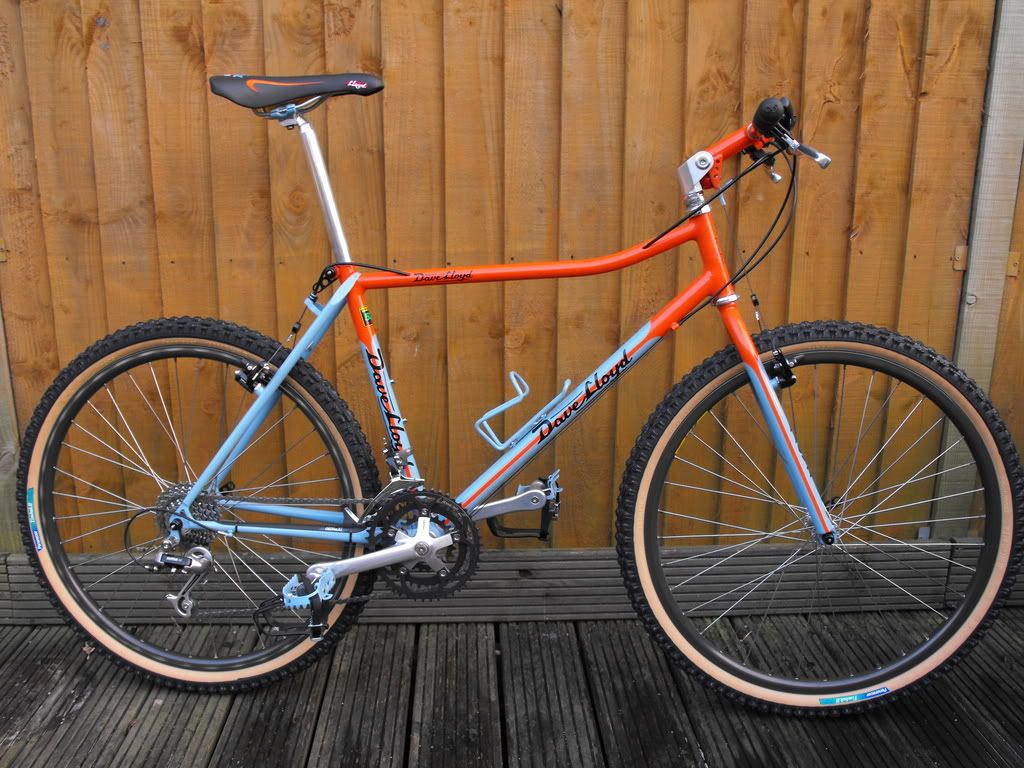 The Alpinestars Ti Mega
Super expensive, and with a frame prone to cracking near the bottom bracket. But wow!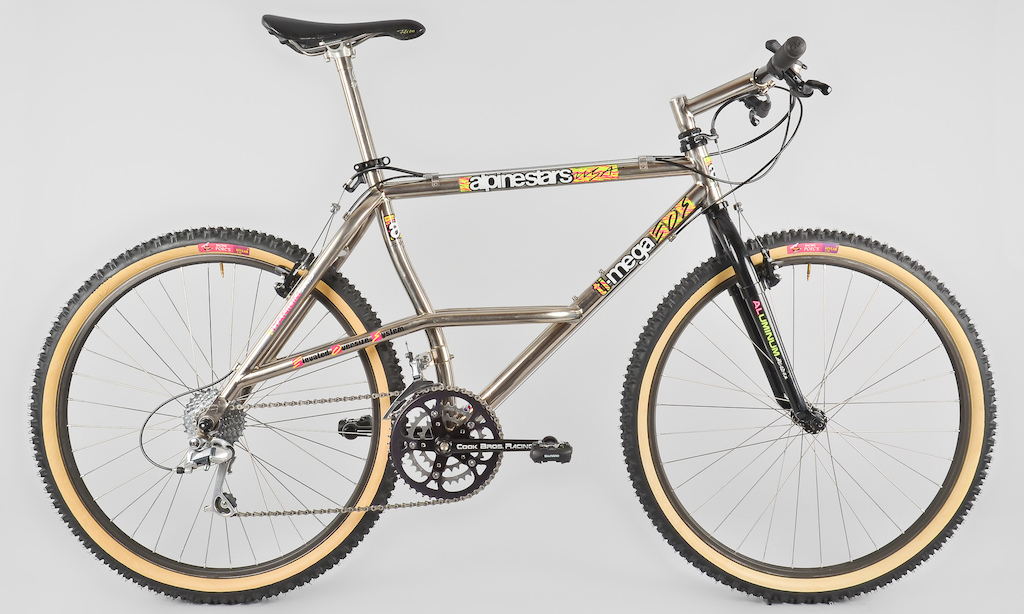 Fat Chance Yo Eddy with aqua-fade
Known to ride like a dream (for a rigid steel bike), this bike's look simply blows my mind.
Anodyzed GT Zaskars
What's not to love about this bike? Loads of purple anodyzing, and Spinergy wheels. Really awesome.
The Mantis Flying V
The frame design in itself looks great, but the paintwork and the touch of tasteful purple anodyzed parts really are the cherry on top of the cake. This frame is currently up for sale, as it happens, on retrobike, for a couple of thousand Euros.
My choices are, of course, totally subjective.