Deore has been among Shimano's off-road groupsets practically from the very beginning of the first wave of mass-produced MTBs. Offering an excellent compromise in terms of price vs weight and performance, Deore has long been a favourite for riders who are unable or unwilling to splash out on the slightly superior XT (and XTR) groupsets.
There are a number of suggested origins for the name, including 'of gold' and 'of ore', but the original meaning is quite different. However, the deer head motif on some early XT derailleurs points us in the right direction.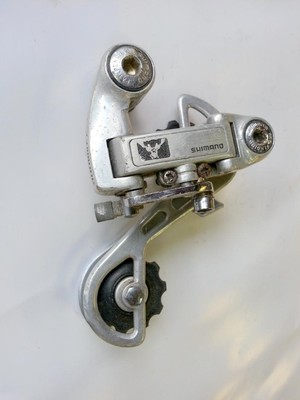 To put it simply, 'Deore' means 'deer', and is a loanword absorbed into the Japanese language from English. In a way, I find it touching that the early engineers and their marketing should have imagined mountain bike riders as akin to deer, gracefully making their way through the wilderness.

A far cry from the hardcore freeriders and downhillers that characterize the modern MTB scene!