This is something I thought would be interesting to share. It's adapted from a list I've written myself in recent years, as I've  searched for interesting vintage mountain bikes for my own collection.
As one might guess, there is an obvious bias towards the following:
bikes from the late 1980s to the mid 1990s, principally 1990, 1991, 1992, 1993, 1994 and 1995
MTBs with steel frames
mass-produced MTBs
MTBs that won't cost an arm and a leg
MTB brands that were available in the USA, Canada, and the British Isles
It's not exhaustive, and it's not especially objective either. It's simply a list of what I consider to be the best 100 vintage mountain bikes. These are all bikes I'd like to own, and would consider buying for myself, in the right size and condition.
I plan to add links to photos or catalogue scans for each of the listed bikes, in the near future.
The list
Alpinestars Cro Mega (e-stay or normal)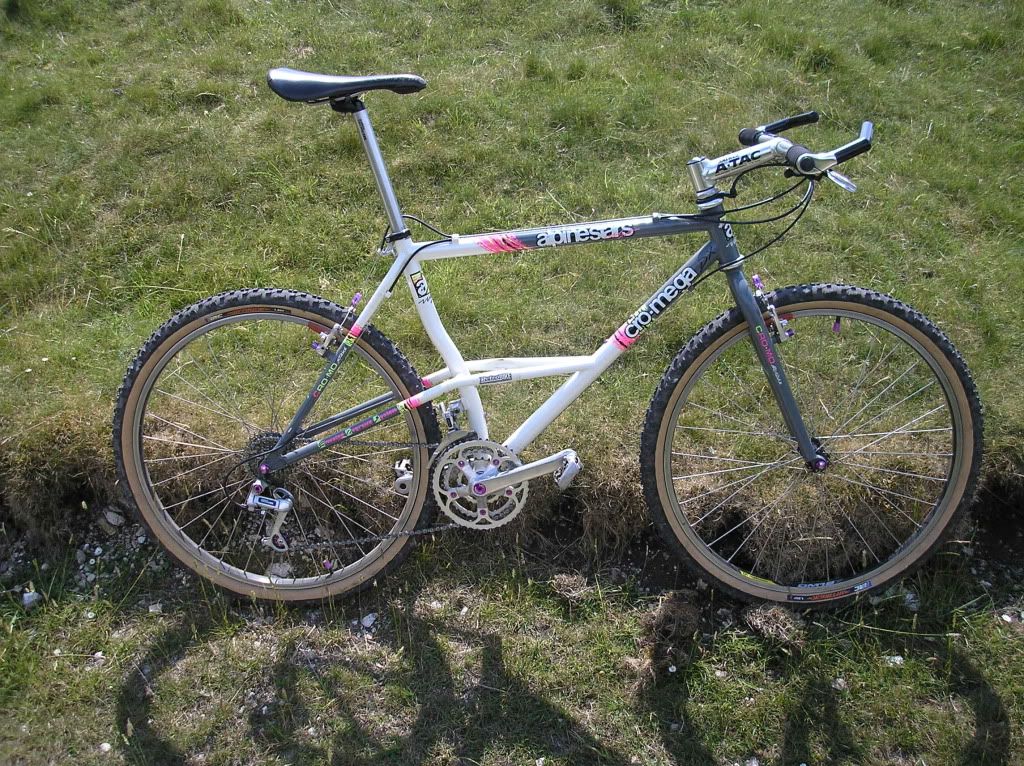 Alpinestars Alu Mega (e-stay, without cracks)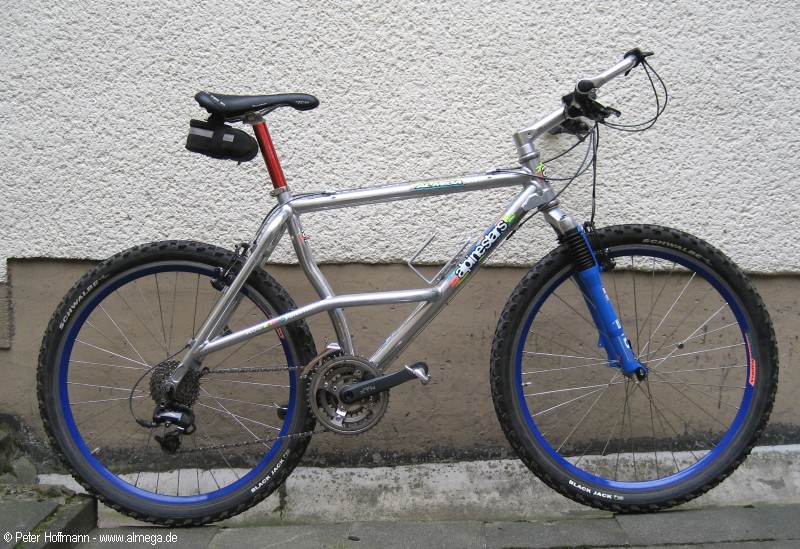 Alpinestars Ti Mega (e-stay, without cracks)
Bontrager Race / Race Lite
Breezer Storm
Bridgestone MB-1
Brodie Sovereign
Cannondale Killer V series
Cannondale M series
Diamond Back Axis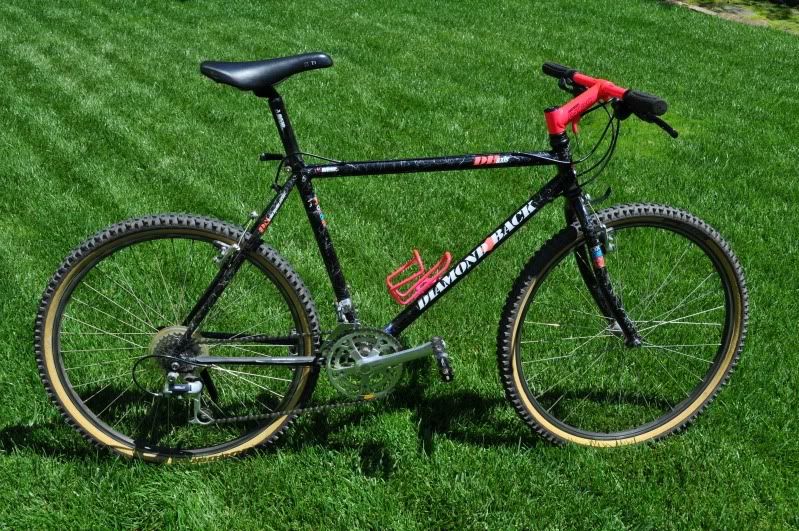 Diamond Back Axis TT
Diamond Back WCF / Vertex
Giant ATX
Gary Fisher Montare, or any pre-Trek steel Fisher
GT Psyclone
GT Zaskar and Xixang
GT RTS
GT STS
Haro Extreme
Ibis Mojo
KHS Montana Comp
Klein Attitude (pre Trek)
Koga Miyata Ridgerunner
Kona Hei Hei (Titanium)
Litespeed Titanium (without cracks – lifetime warranties no longer valid after buyout)
Mantis Valkyrie
Marin Rift Zone
Marin Eldridge Grade
Marin with late 80s to early 90s splatter paint
Merlin Titanium (without cracks – lifetime warranties no longer valid after buyout)
Mountain Cycle Moho
Mountain Cycle San Andreas
Muddy Fox Courier Comp
Nishiki Alien
Orange Clockwork
Orange P7
Orange Vitamin T (or T2)
Overburys Pioneer
Pace RC200 (and other RC frames)
Panasonic MC Pro (rare but awesome)
Pro Flex 855 (and similar)
Raleigh Dynatech Torus
Raleigh Dynatech Diablo LX, DX, or STX
Raleigh M Trax Ti 3000 or 4000 (1995 model with UGLI fork)
Raleigh Special Products Division 853 (hard-tail or full suspension)
Raleigh lugged and brazed 531 frames from the late 1980s (Moonshine, Thunder Road, White Lightning, and others)
Raleigh USA Technium Chill
Ridgeback 704 XT (and similar)
Rock Lobster / Amazon
Rocky Mountain Fusion
Rocky Mountain Blizzard
Santa Cruz Heckler
Saracen Kili
Schwinn Paramount
Scott Team or Pro
Slingshot
Specialized Stumpjumper (steel)
Specialized Stumpjumper (M2)
Specialized FSR
Trek Singletrack series (steel)
Trek 8000 Series, bonded carbon composite
Trek Y33
Univega Alpina 500 (and similar)
Yeti Ultimate (steel)
Zinn (anything)
Save