The nineteen-nineties saw an explosion of innovative new mountain bike technology, one of the most important being suspension systems, which allowed a mountain biker to ride faster, for longer, across the more rugged trails. While suspension has continued to evolve year upon year, the fundamental design of the most popular modern suspension systems come from the 90s.
And as such, there are a number of suspension forks and suspension frames that remain surprisingly capable by today's standards. Although highly subjective, and by no means exhaustive, this is my list of what I consider to be the 10 best full suspension frames from the 1990s.
Marin Mount Vision / Rift Zone / East Peak / Alpine Trail
Photo from this retrobike thread.
Santa Cruz Heckler
Photo from here.
Raleigh Special Products Division 300
Specialized FSR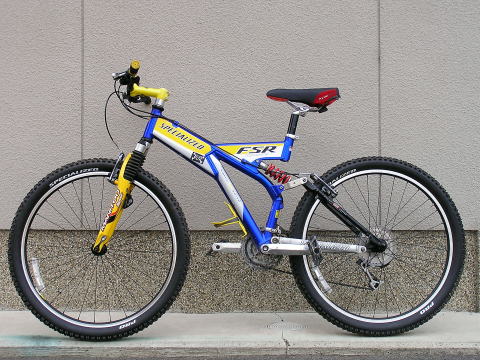 Photo from this webpage.
GT RTS
GT LTS
Image from this MTBR thread.
Proflex
Photo from this site, but originally scanned from the "Pro Mountain Biker" book (Jeremy Evans and Brant Richards, 1995).
AMP Research
Mountain Cycle San Andreas
Photo from www.mombat.org
Answer Manitou FS
Photo from this mtbr thread.